MODULAR MATTER – Rewire your Prints!
MODULAR MATTER is an ongoing project that currently includes the following modules:
DYNAMIC GLYPH to give text input, FRICTION LABEL, WEAVER, FUTURE RELICS and WHOOSH to transform, manipulate and process text and graphics, and finally EMERGENT MATTER to generate a file that can be sent to a printer or preview screen.
The adjustable knobs, slides and switches of each module control the operation. By patching cables the user can connect different modules in order to create a workflow towards printed outcome.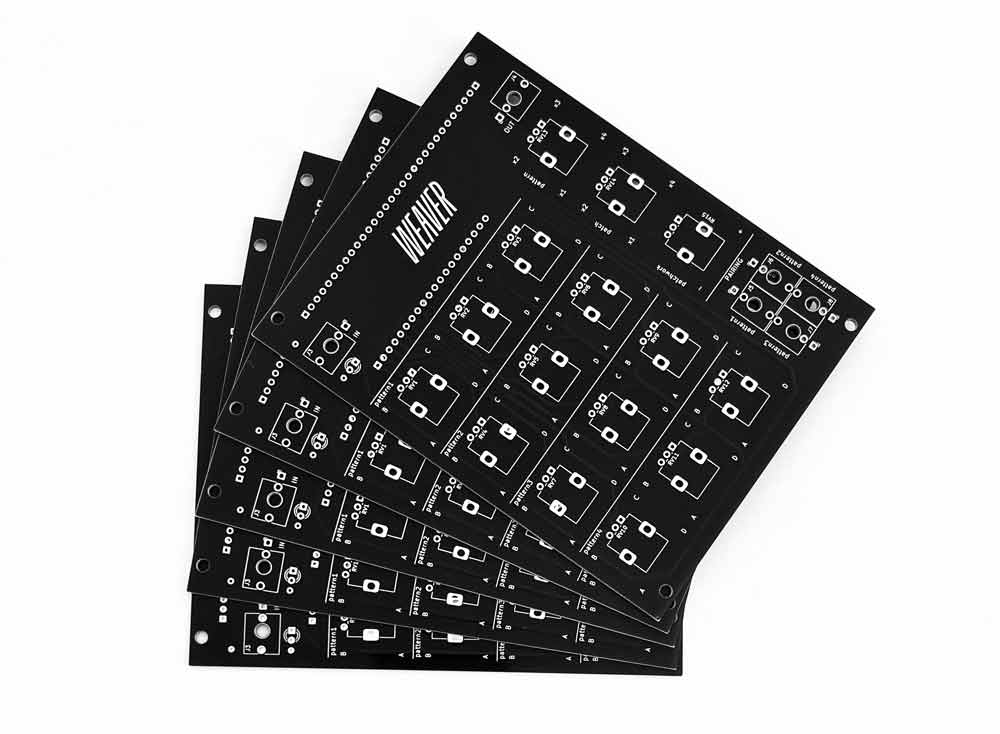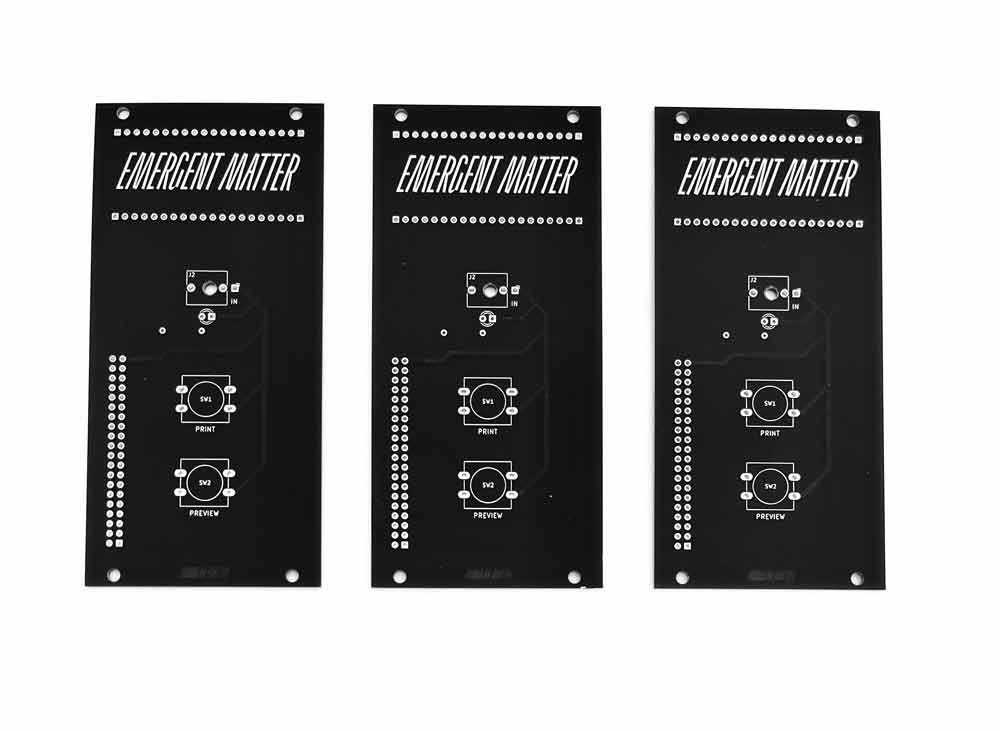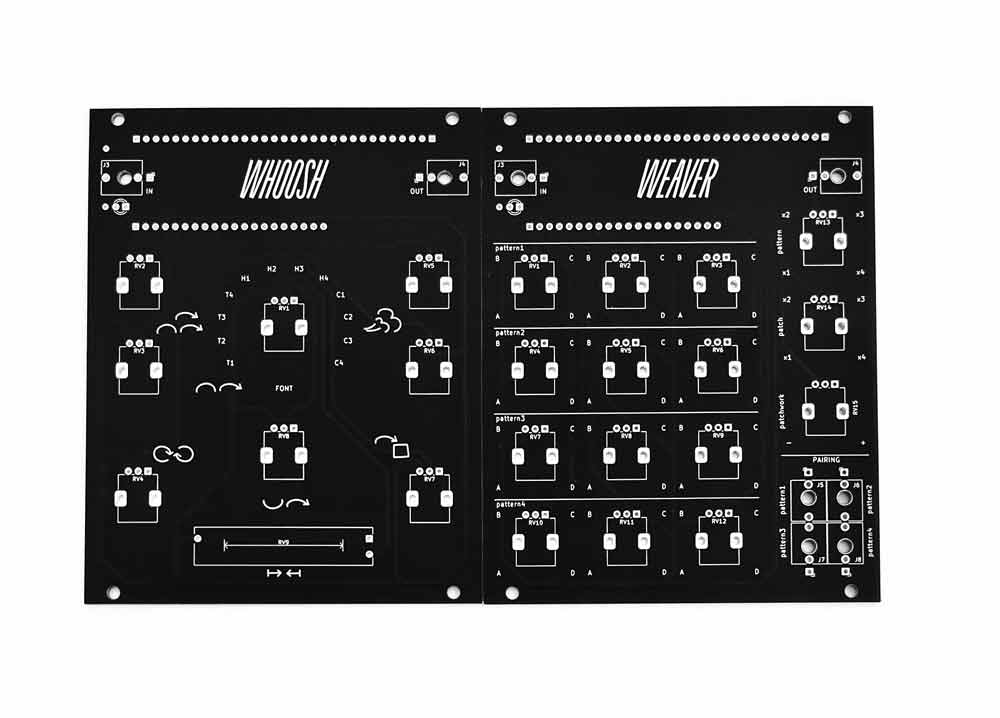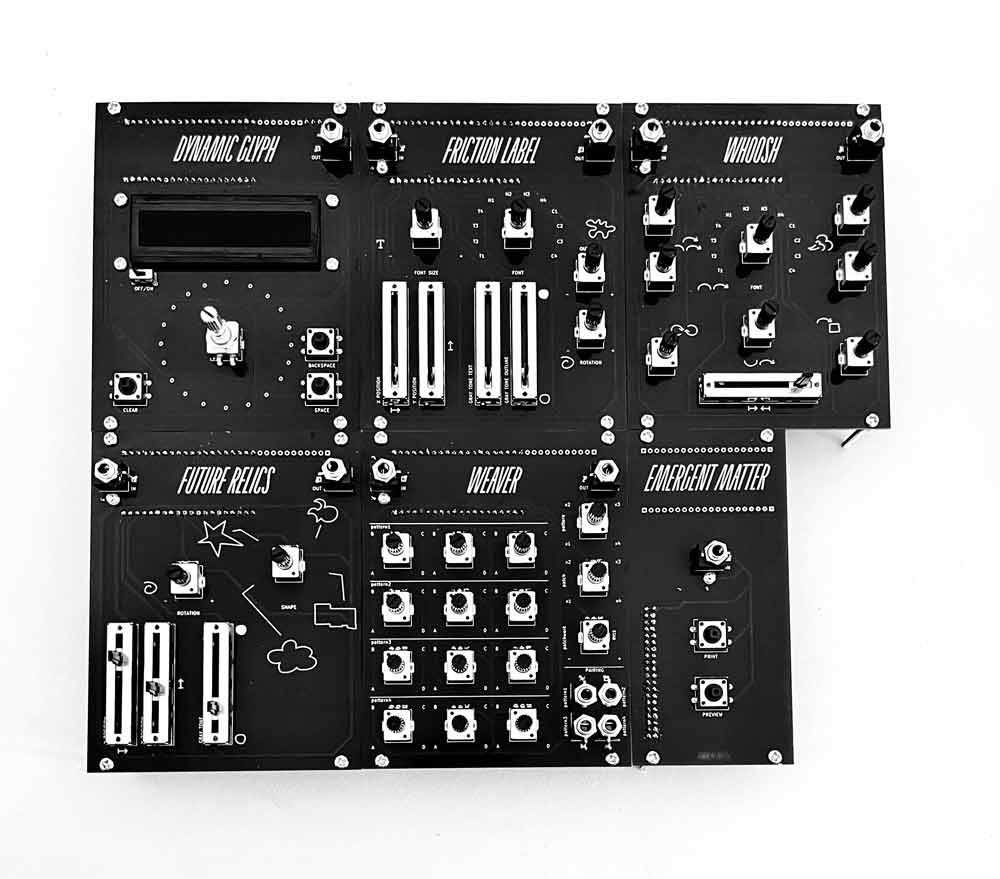 Documentation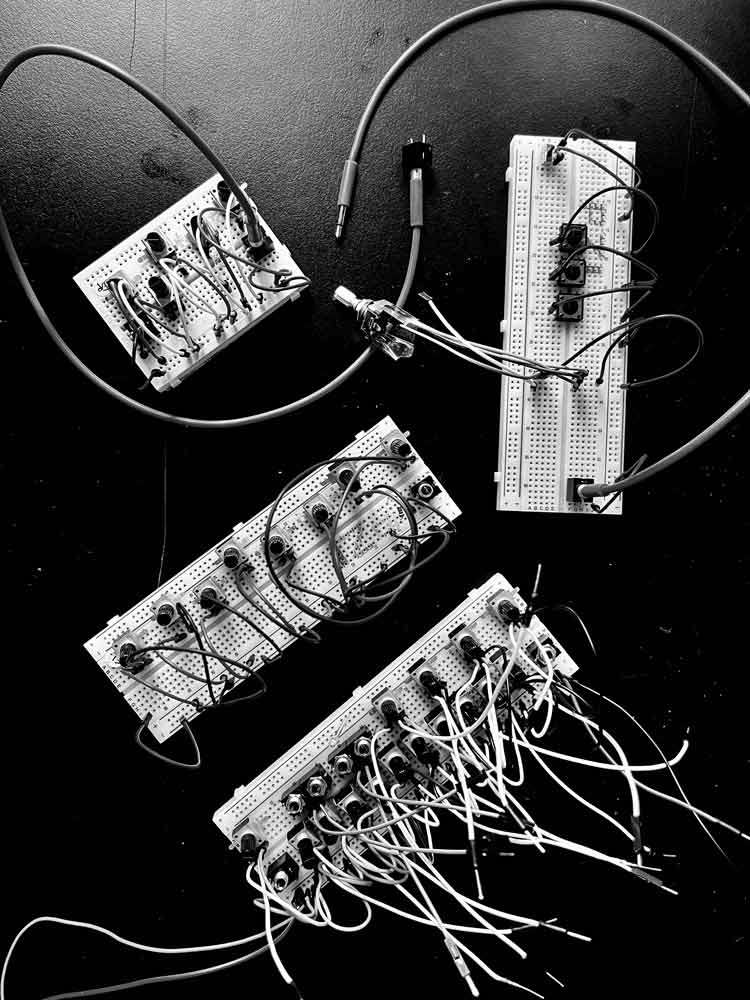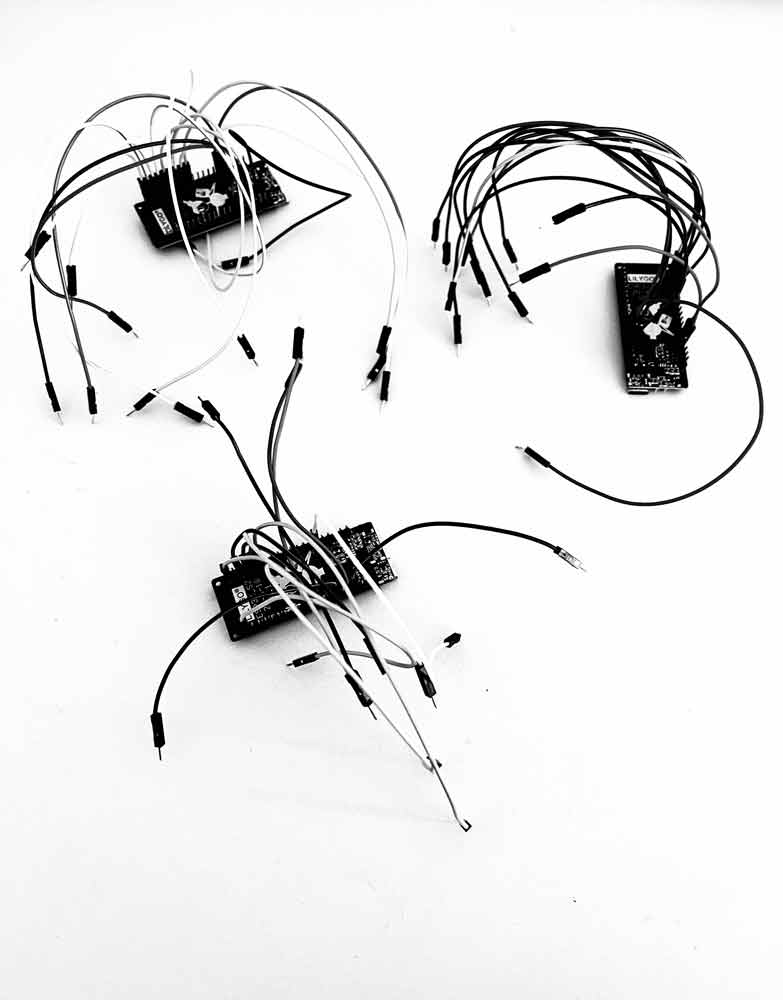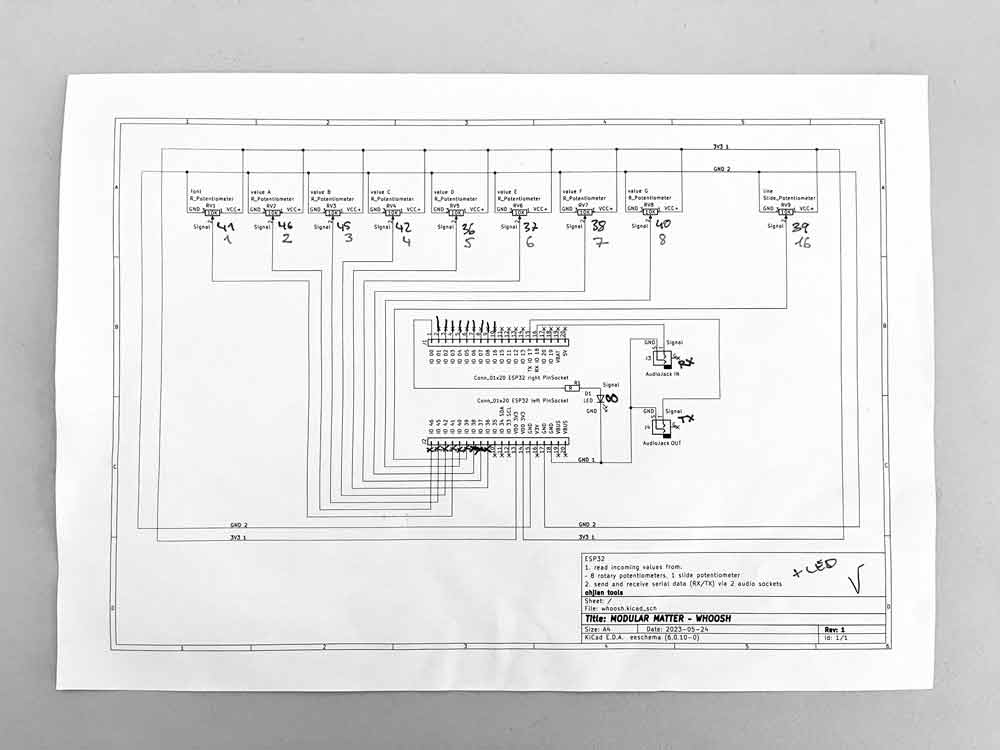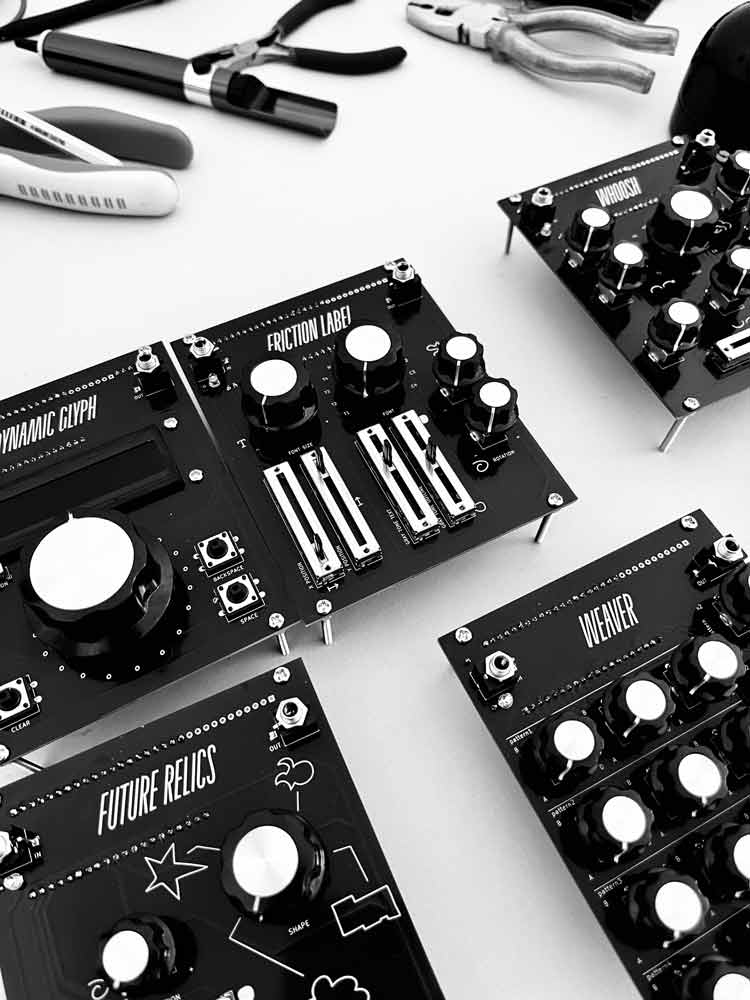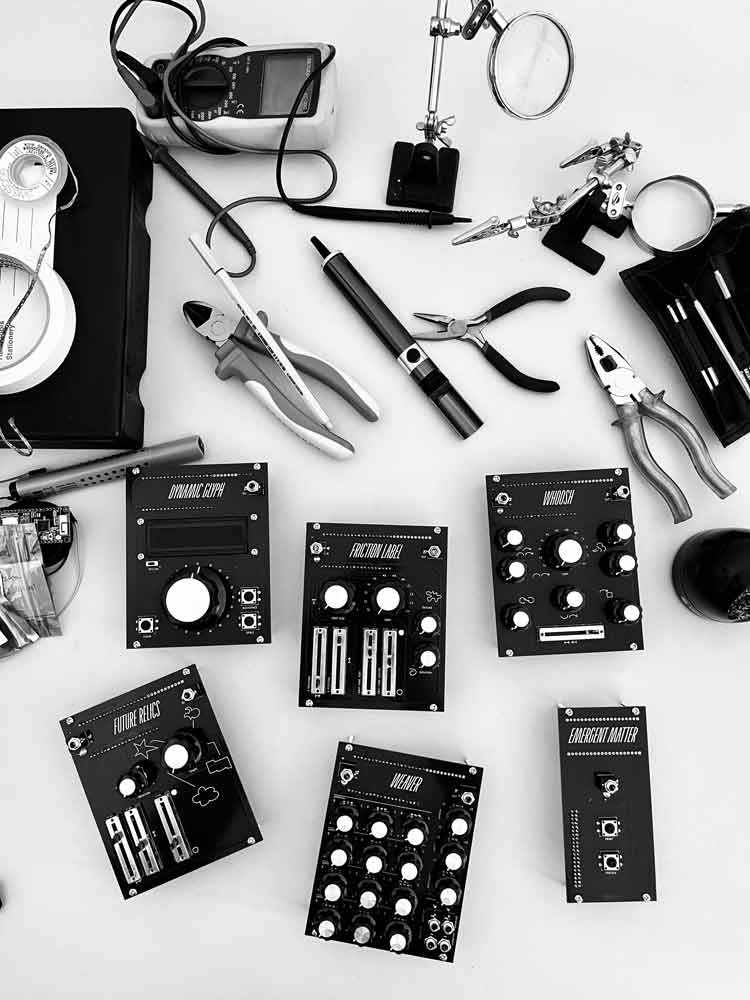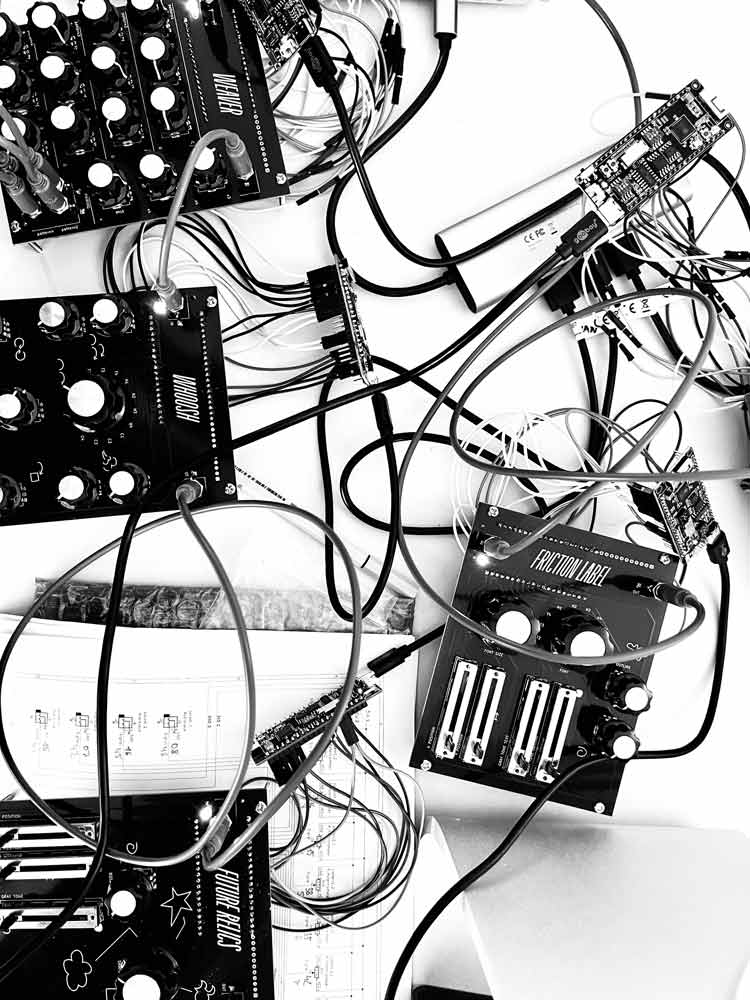 Publication & Grad Show
During the graduation show an interactive installation invites visitors to use and test the modules while having conversations about tools and their impact on creative practice.
A DIY kit with all modules and electronic components will be available in the shop, accompanied by the handbook "MODULAR MATTER – A Situated and Annotated Manual".